The DNC's Deepening Embrace of Radical Islamists
With the real diversity that exists among American Muslims, there is surely no shortage of peaceful and freedom-loving American Muslims who are eligible to represent our community at national political events like the Democratic National Convention (DNC). Yet the DNC, time and again, has preferred to perennially prop up radical voices from the Islamist establishment and give them a platform to spread their theocratic, anti-Western, anti-Semitic rhetoric. This year's convention proved to be no different. One must believe that most card-carrying members of the Democratic Party would be horrified to know about the actual values endorsed by the Islamic clerics who are platformed by their party leaders.
This year, New York City-based Imam Talib El-Hajj Abdur Rashid was selected by the convention's organizers to deliver the final benediction last Thursday. One of eight chaplains belonging to different faiths who was selected to take part, Imam Talib has notoriously come to the defense of multiple convicted terrorists and criminals. These include the high-profile case of Sami Al-Arian, convicted of providing material support for the designated terror group Palestinian Islamic Jihad, and later deported for refusing to testify against Hamas cells in the U.S., Jamil Abdullah Al-Amin, formerly H. Rap Brown, who was on the FBI's Ten Most Wanted List and is currently serving a life sentence for the murder of a policeman, and Dr. Rafiq Sabir, who pledged allegiance to al-Qaeda and agreed to serve as the group's medic abroad. Talib has also smeared American Muslims, like myself, who have openly supported law enforcement and encouraged our communities to work with the NYPD. He has dubbed us Muslims "collaborators" and has denounced America for being "a land ruled by non-Muslims, according to public laws based on other than the Sharia."
The DNC this year also hosted Wisconsin Imam Noman Hussain, who took part in the convention's interfaith prayers on Sunday. Hussain is closely affiliated with the Qalam Institute, a Texas-based Salafist seminary whose officials advocate using women as sex slaves and supports a punishment of death for adulterers. One of its training manuals has a section on "cleanliness and presentation" that commands Muslims to be pure and hospitable so that they "do not resemble the Jews."
This is not the first time fanatical imams have made an appearance at the DNC. In 2012, organizers of the convention brought notorious Islamist Siraj Wahhaj to speak. Wahhaj has ties to terrorist networks, a criminal past and a history of violent, misogynistic and homophobic rhetoric. Most recently, in a case of the apple not falling far from the proverbial ideological tree, three of Wahhaj's offspring were arrested for operating a radical jihadist militant training compound for children off the grid in New Mexico that left a three-year-old dead. In fact, as I stated in September 2018, their arrest was a "defining moment" for the American Islamist establishment and our American Muslim communities.
Get your unlimited Newsweek trial >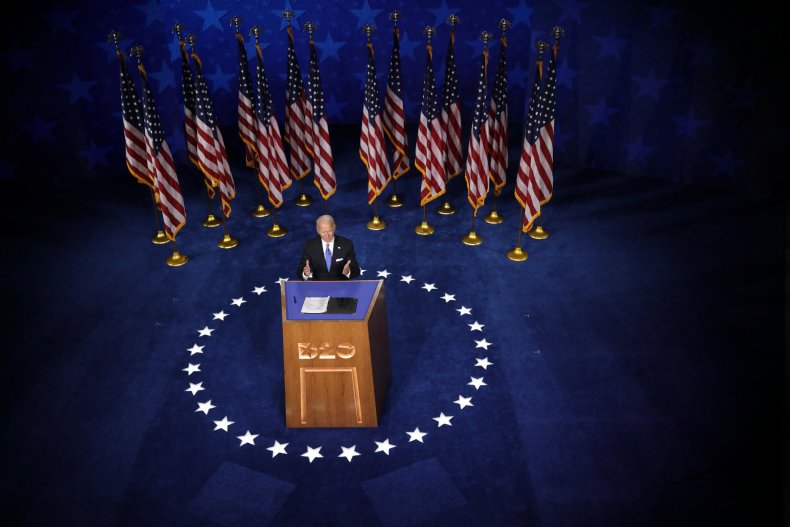 With House Speaker Nancy Pelosi (D-CA) recently donating $14,000 to Rep. Ilhan Omar's (D-MN) re-election campaign, the red-green alliance between the far Left and the Islamists has never been stronger than it is now. That Democrats have once again invited Islamist religious dogmatism onto their political stage reveals that when it gets down to brass tacks, they just do not have a care in the world about the actual diversity of the American Muslim community. If they cared, they would recognize that Muslims such as myself are deserving of the same freedoms and protections from our extremist leaders as they claim to want from their fundamentalist Christian preachers. They would recognize that the Muslim community is diverse, and that those who scream the loudest about victimization and identity politics are not necessarily representative of the majority. Would that they hold us to higher standards—indeed, the standards they would expect from any leaders of faith communities—such as respect for the U.S. Constitution, the separation of church and state, and equal justice under the law?
Catering to such extremist radicalizing figures as Wahhaj, Hussain and Talib, to name a few, also reveals the Democratic Party's abject hypocrisy, as they rally on the one hand against a right-wing bigot invited to speak at a church, or feverishly denounce a white supremacist who surreptitiously gains GOP representation. But when it comes to sharia supremacists, Democrats have become blind and spineless, beholden to identity politics and political correctness, allowing themselves to be exploited by those who embrace the same zealous bigotry they claim to abhor. Islam is the second largest, and the world's fastest-growing, religion. If the Democratic Party truly believes these Muslims are the best choice to represent us in their party, Muslims who do share the purported values of the Democratic Party platform may prefer to seek like-minded alliances somewhere else—perhaps where the promises of America that brought my parents and millions of other immigrants here can be fulfilled.
https://aifdemocracy.org/wp-content/uploads/aifd-logo-300x120.png
0
0
AIFD
https://aifdemocracy.org/wp-content/uploads/aifd-logo-300x120.png
AIFD
2020-08-25 17:53:39
2020-08-25 17:53:39
August 25, 2020: Newsweek – The DNC's Deepening Embrace of Radical Islamists